present:
"PISSING EVERYWHERE IS NOT VERY CHANEL"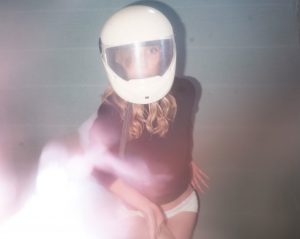 © Tim Tom
"pissing everywhere is not very CHANEL" – a collaboration between SUPERAMAS & Malika Fankha – will premiere at imagetanz Festival 2017 in the course of the inheritance project.
Preshowing (opening of festival) March 3rd, 2017 at Kunsthalle Karlsplatz
RSVP on FB
Full-length version March 21st, 2017 at brut wien.
RSVP on FB
How come – despite society's greater openness and diversity – gender stereotypes are so reluctant to change? The straight, white, middle-class male with a textile phallus around his neck is still ruling the world, most language uses the masculine form as a default setting unless it is clearly pointed out that the opposite is the case. Even in LGBT circles it is common to rely on classical role models and clichés to position oneself in the colorful field of non-conformist individuals.
In her subjective reenactment of SUPERAMAS' show "Superamas Local" (1999), Fankha deals with the material created by a male body, its male thoughts and actions and works with an expanded notion of identity by blurring, transforming, twisting and ignoring predefined conditions and inherited ideas. The narrative evolves around a manufactured auto-fictional persona whose driving force is shifting seamlessly between personal history, metaphysical theories and customized utopia of everyday life.